Faith Formation
"The definitive aim of catechesis is to put people
not only in touch but in communion,
in intimacy, with Jesus Christ."
-St. John Paul II, Catechesi Tradendae
('On Catechesis in Our Time')
The Church of St. Augustine and the Cathedral of St. Mary desire to nourish the faith of our parishioners at every age by providing opportunities for life-long faith formation. Our mission is to serve you as you grow closer to Christ, and to become stronger disciples together!
New family formation program registration opening soon!
For More Information Contact
Nikki Walz Faith Formation Director
smcsafaithformation@gmail.com
320-529-3236

Looking for something else? Have a question?
We'd love to hear from you! Email Nikki Walz at smcsafaithformation@gmail.com or
call (320) 529-3236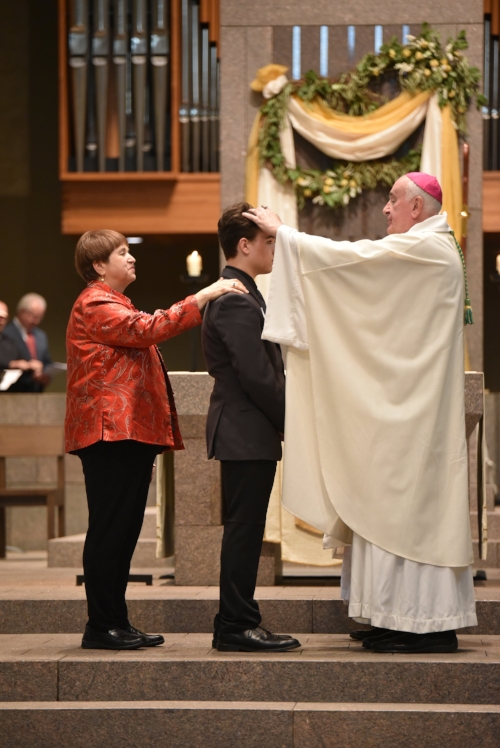 RCIA
Looking to learn more about the Catholic Faith? We would love to walk with you on your journey. Contact Nikki to learn more!
Youth Ministry
Join us for weekly youth group, to grow in faith together with other young Catholics! We meet every Sunday from 7-9pm at the Mary Center (next to St. Mary's Cathedral)! Invite your friends!
Pilgrimages
One of the most remarkable aspects of the Catholic faith is its universality. Join us as we travel the globe to help, build, educate, and engage others in the beauty of the Catholic Church and Tradition.
*We've returned with full hearts and overflowing graces from our Mission Trip to Peru! Be sure to ask any of our 15 missionaries who went on the trip about their experiences!*